Jordan Ewald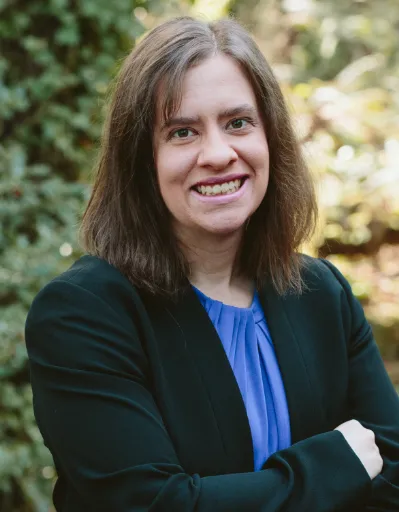 Contact
Call: (503) 288-8000 x0105
Jordan Ewald is a legal assistant at Rosenbaum Law Group. Jordan is a lifelong Oregonian. She graduated from Rex Putnam High School, where she loved playing in the school orchestra.
Jordan has worked in the legal field for twelve years. Her excellent attention to detail is a tremendous asset to our attorneys and clients. Jordan also excels at knowing and following the best practices and procedures to ensure that our clients' cases are fully and successfully pursued.
Outside the office, Jordan loves crafting. She quilts, sews, and crochets. Jordan enjoys spending time in her garden, where she grows vegetable (especially cherry tomatoes) and succulents. Whenever possible, she likes to travel both around Oregon and internationally. Her favorite place she's visited? That's a hard one, because every place has something to enjoy and like.