Ryan Geraghty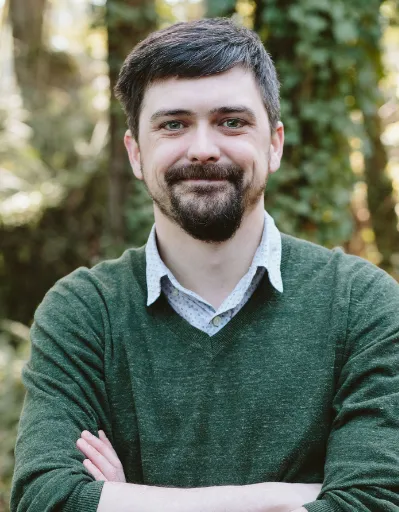 Contact
Call: (503) 288-8000 x0101
Ryan Geraghty is a legal assistant, receptionist, and filing clerk at Rosenbaum Law Group. He wears many hats—often at the same time—providing legal assistance to the attorneys while also managing the front desk and the firm's case files.
Ran grew up in the San Francisco Bay Area, attending college at UC Davis and graduating with Bachelor of Arts degrees in Dramatic Arts and Psychology. After graduating, Ryan moved to Portland and fell in love with the verdant, drizzly climate of the Pacific Northwest. He enrolled in the PCC Paralegal Certification program and was hired at Rosenbaum Law Group during his second quarter; he spent his first year at the firm finishing up his certification in a part-time capacity.  With his keen intellect, dogged determination, and razor sharp wit, Ryan has become a key part of the Rosenbaum Law Group team.
When not in the office, Ryan enjoys gaming, both board- and video; reading; taking long, rainy walks with his dogs; and cheering on the Blazers (when they aren't playing the Warriors).