Can an Uninsured Driver Be Compensated after a Crash in Oregon?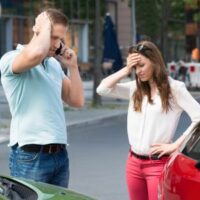 If you drive a car in Oregon, you must have insurance. It is illegal to drive without it. Oregon insurance laws outline the specific insurance minimums that every driver requires. However, despite the laws saying that drivers must be insured, there are still those who do not drive with insurance. When a crash happens, an uninsured driver may wonder about their rights to compensation if they were harmed.
 If you were hit and injured in a car accident, even if you are uninsured, seeking an attorney's advice and counsel would benefit you. An attorney can assess your situation and help you pursue the fair compensation that you deserve after a car accident. The Portland car accident attorneys at Rosenbaum Law Group can help you understand your rights and work with you to get the compensation you need from your personal injury claim.
 How an Uninsured Driver Can Be Compensated After a Crash in Oregon 
We do not ever recommended you drive without insurance.  This exposes you to tremendous financial and legal risk.  It is also illegal.  But, even uninsured drivers have the right to certain types of financial compensation if they are injured in a crash. Getting monetary compensation through a legal action, however, can be a bit more complicated for an uninsured driver.
 Usually, when a crash happens, a driver's Personal Injury Protection (PIP) coverage would provide $15,000 to pay for medical expenses and additional coverage for a percentage of the driver's lost wages. When drivers are uninsured, though, they will not have access to this coverage. As a result, an uninsured driver would have to pay for these expenses out of pocket.
 Also, it is very possible that an uninsured driver may be issued a citation by law enforcement that comes to the accident scene. Citations could be anywhere from $150 to $1000. Additionally, an uninsured driver may lose their license. To get it back, they must purchase insurance and show an SR-22 Certificate.
 The largest consequence of a victim being injured while driving uninsured is that they are not allowed to make a claim for non-economic damages (i.e. pain and suffering).  However, there is an exception that may apply in certain situations which could allow the uninsured victim to obtain non-economic damages.  Working with an attorney can be especially advantageous for an uninsured driver who was injured because an attorney will know the laws and be able to help an uninsured driver get the compensation they need for their damages. 
 The key takeaways to remember are that an uninsured driver may face limitations to the types of damages they are eligible for, but that does not mean they do not have a claim.  Uninsured drivers very much do have civil claims and they should be pursued. 
 Speak to an Oregon Car Accident Attorney Today 
Being uninsured does come with penalties, but it does not mean that there is an inability to recover compensation for certain damages. For more information on what to do after a car accident, please contact a Portland, OR, personal injury lawyer at Rosenbaum Law Group by calling (503) 288-8000 to schedule a free consultation with an attorney.
Source: 
oregon.gov/odot/dmv/pages/driverid/insurance.aspx