Can You Be Compensated for Emotional Distress in a Personal Injury Claim?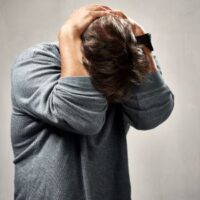 Injury accidents can cause a victim to suffer several losses. The cost of medical treatment for physical injuries and pain, repairing property damages, missing wages from being unable to work, and more. They can also cause an incredible amount of emotional distress. And, when assessing a personal injury event and the totality of damages that were sustained, emotional trauma can be compensable damage to add to the calculations.
Suppose you suffered injuries after some type of accident like a car crash or a slip-and-fall incident. In that case, it is possible that your experience was so upsetting that it caused you to suffer a great deal of anxiety and fear. Your emotional trauma may also have been so extensive that you developed a mental health condition like depression. When your accident, which caused all of these adverse feelings to exist, was the result of the misconduct of another party, they may be held legally responsible for your harm.
Personal injury claims are civil actions that are meant to financially compensate victims of injury accidents caused by negligence. Emotional distress can be assessed and included in a claim. For assistance identifying damages and valuing a claim, the Portland personal injury attorneys at the Rosenbaum Law Group welcome you to schedule a free consultation.
Emotional Distress Damages in Personal Injury Claims 
Pain and suffering is usually the category in a personal injury claim where emotional distress will fall. As a non-economic damage, there are no tangible numbers that can be linked to one's emotional distress. However, when emotional distress is overwhelming and unbearable, it may require intensive treatment for any chance of healing. Treating emotional pain can be much more complicated than mending a physical wound. And, long after a wound has healed, emotional distress can still linger in one's life, negatively affecting them.
When you include emotional distress as a damage in a claim, it is essential to support your assertions with proof and evidence of your mental suffering. There are several things that can accomplish this, including:
Your own testimony explaining what you are feeling and how your accident experience has negatively impacted your life. It is often recommended to keep a journal and detail how you were affected by your accident.
Details related to your injuries, when they are severe, can speak to the level of mental anguish you most certainly had to endure.
The nature of how your accident happened could also show that emotional distress resulted from what you were put through. For instance, if a large truck came barreling towards you while you had your children in the car, this is a situation that would cause almost anyone to suffer emotional distress.
Friends, family, coworkers, and members of your community that know you can also make statements as to how you have changed or are suffering after your accident.
If you sought treatment from a therapist or doctor, their testimony could also prove the emotional trauma you endured.
Speak to an Oregon Personal Injury Attorney Today 
Emotional distress can plague a victim and degrade their quality of life. For help with a claim and more information on how emotional distress may be calculated into the totality of your losses, call an Oregon personal injury attorney at the Rosenbaum Law Group today at (503) 288-8000.
Source:
samhsa.gov/mental-health/depression